The VBMA Alumni is a subsidiary of the National VBMA 501-C3 organization. If you represent a corporate group wishing to get involved with sponsorship with the VBMA Alumni, we welcome you! All sponsorship is given to the National VBMA and then allocated to Alumni resources. Current top sponsors for the VBMA are highlighted to the right. For a current list of our sponsorship benefits and how to get involved please reach out to alumnicommittee@vbma.biz
A current list of VBMA Sponsors can be found on the "Partners" page listed on the top menu.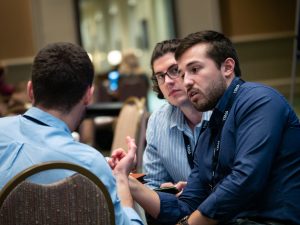 Alumni Donations
The VBMA Alumni prospers with your support! If you are an individual interested in making a donation to the VBMA Alumni please click below!