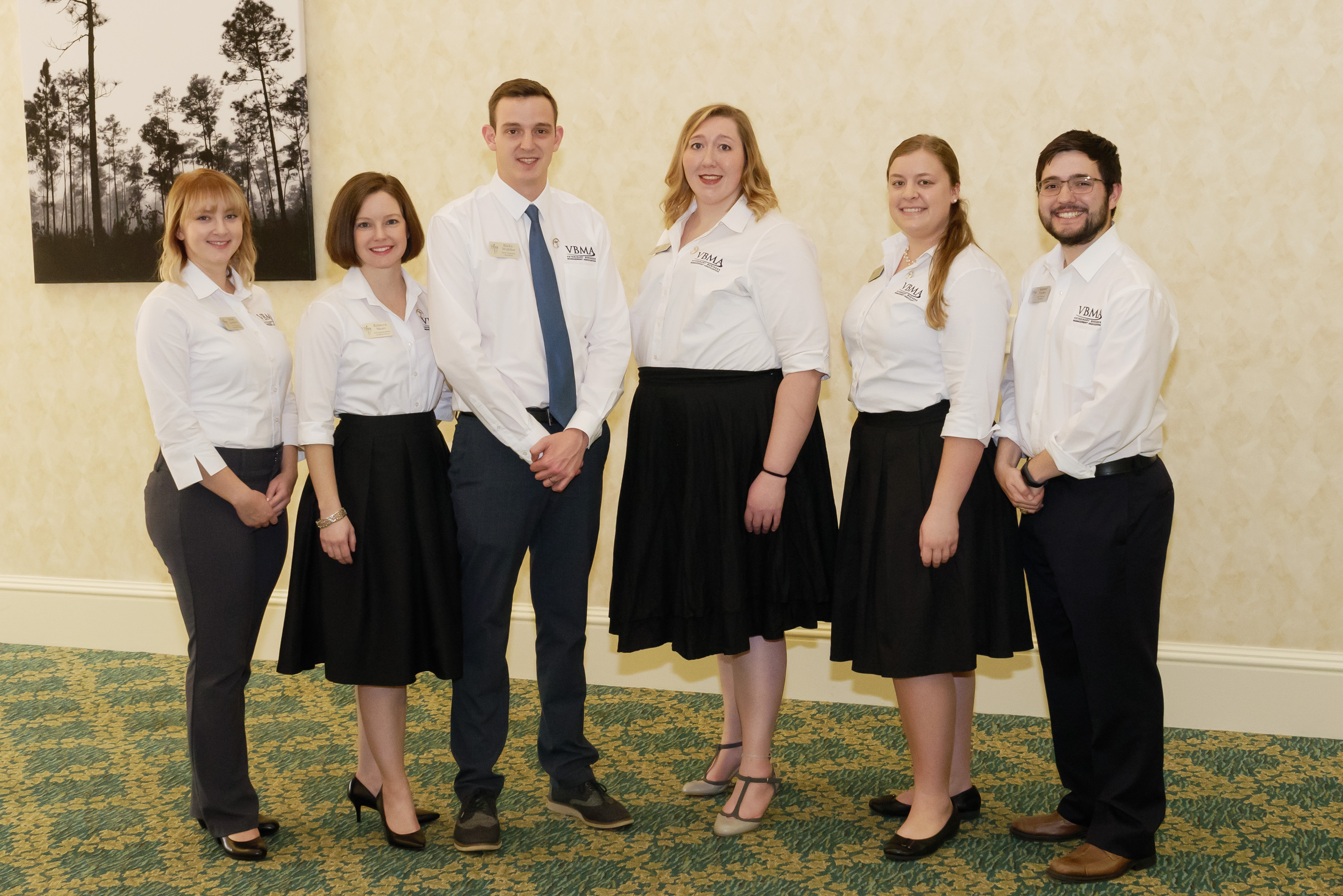 The VBMA National Officers are veterinary students that volunteer their time to run the organization at the national level. As a team, the board is responsible for maintaining relationships with our generous sponsors, ensuring regional leaders and chapters have the resources they need to thrive, and carrying out the day to day operations. National Officers are chosen each spring and carry out a half year term as a national officer-elect and then a full year term as a national officer.
Ricky Walther
PRESIDENT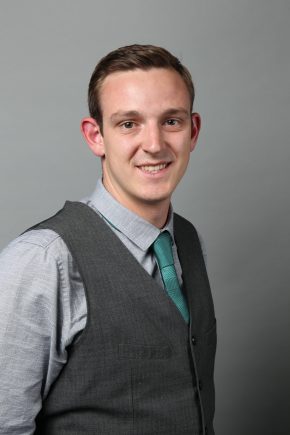 Ricky Walther is a third year veterinary student at UC Davis School of Veterinary Medicine tracking small animal medicine. He was born in California and attended UC Davis, graduating with a B.S. in Animal Science. Throughout high school he shadowed at small animal veterinary hospitals and developed a passion for medicine. His favorite part of the veterinary field is the ability to develop connections with the clients and their pets and provide medical care throughout the pet's life. While at UC Davis for undergrad he was a supervisor for resident advisors in the dorms and learned that management and helping others grow professionally excited him as much as medicine. In vet school he joined VBMA and found that practice ownership allows him to purse both of his passions. After graduation, he plans to go into general practice and hopes to one day own multiple practices. Outside of veterinary medicine, Ricky enjoys boating, camping and hiking. He also likes spending time with his wife and mini Australian Shepherd named Kiya.
Emily Farmer
VICE PRESIDENT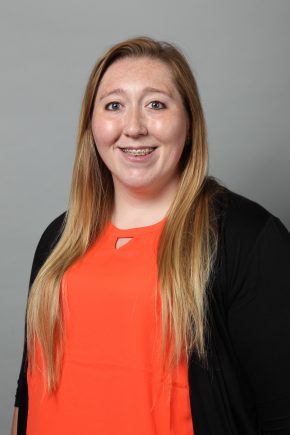 Emily is a third year student at the Kansas State University College of Veterinary Medicine. She grew up in Indianola, Iowa and received her Bachelor of Sciences with Honors from the University of Iowa in 2014 in Human Physiology, with minors in Chemistry and German. Emily has a spunky three year old shepherd mix named Sawyer that likes to keep life outside of vet school interesting. When she isn't studying, Emily enjoys hiking and being outdoors, playing squash, as well as participating in her school's intramural sports. Having completed her Master's in Public Health in December 2018, she hopes to start out in a rural mixed animal practice, work towards practice ownership, and eventually one day serve in a governmental public health role. The opportunities created through being involved with the VBMA, along with the connections to amazing people and inspiration received from veterinary innovators makes Emily extremely excited to be involved with the VBMA on the local level as an advisor of the KSU chapter, and as member of the National Board.
Samuel Tucker
TREASURER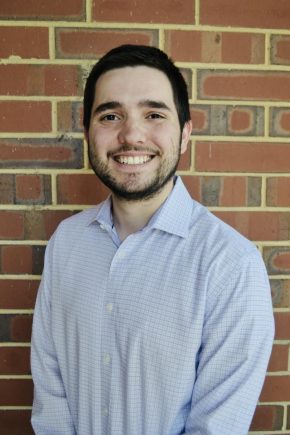 Samuel Tucker is a second-year student at North Carolina State University with an interest in Zoological Medicine and Epidemiology. Originally from Sanford, North Carolina, Sam obtained his Bachelor of Arts in English and his Bachelor of Science in Biology at the University of Alabama in 2017.  Sam is currently a Second Lieutenant in the US Army Veterinary Corps through the Health Professions Scholarship Program. Upon graduation, he will be promoted to Captain and will use the skills taught in veterinary school to serve his country. An active reader, Sam also enjoys traveling and exercise. Sam is looking forward to serving as a member of the 2019 National Board for VBMA. He currently serves as a Regional Leader for the Pacific Region along with his capacity as President-Elect of his VBMA chapter.
Rebecca Mears
BUSINESS CERTIFICATE DIRECTOR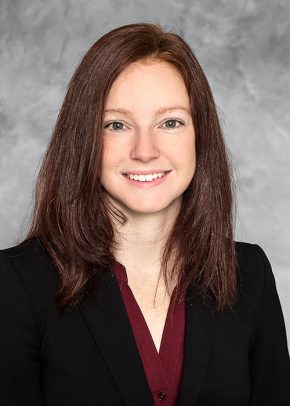 Rebecca (Becca) Mears is a third-year student at the University of Georgia, College of Veterinary Medicine. She received her Bachelors of Science in Equine Science & Management from the University of Kentucky. Becca plans to pursue a career as an equine practitioner. Her life long interest in horses, especially equine athletes, is what led her to the field of veterinary medicine. She now enjoys being an active part of her vet school community. Outside of veterinary medicine she enjoys baking, yoga, crafting, and impromptu dance parties. She loves spending time with her rescue pup Remington Fletcher, Duke of Athens.
Amanda Sautner
MARKETING DIRECTOR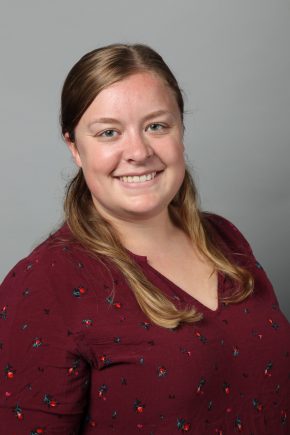 Amanda is a second year vet student at North Carolina State University. She is originally from Pennsylvania but has called Raleigh home since 2013 when she began her undergraduate career at NCSU majoring in Animal Science and Political Science. Amanda loves working with cattle and pigs in production medicine but also is fostering new interest in home hospice care for pets. She enjoys participating in a variety of clubs but VBMA has been her main passion, serving as Marketing Coordinator for her local chapter. Outside of school, Amanda spends her time with her four cats, Lt. Dan, Oliver, Dash, and Nimbus and enjoys doing yoga and reading.
Shiloh Landskov
COMPLIANCE DIRECTOR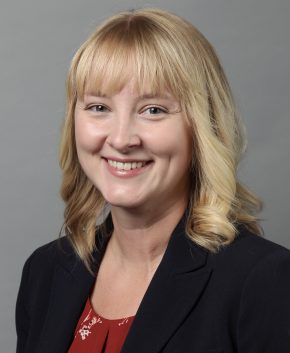 Shiloh is an incoming 3rd year student at the University of Illinois. She is interested in small animal, wildlife, and zoo animals. She hopes to someday specialize in anesthesiology and to start her own not for profit organization, focusing on providing Veterinary care and education to undeveloped areas of the world. Shiloh's favorite animal is a giraffe, her favorite place in the world is South Africa, and her favorite sport to play is rugby.
Officers

President

Vice President

Treasurer

Marketing Director

Compliance Director

BCP Director

2018

Rachael Ostrem

Becky Beardall

Cody Land

Faith Ramsey

Rachel Katz

Abbey Earle

2017

Lance Kidder

Kate McDaniel

Jack Perkins

Joseph Kamper

Laura Philbin

2016

Jessi Kraemer

Zach Loppnow

Garrett Harvey

Kim Bocchiaro

Mikayla Schroeder

Jill Giunco

2015

Hatley McMicking

Jayme Cicchelli

Katie Bishop

Kristin Wuellner

Anastasia Handwerk

Emily Tincher

2014

Bridger Smithers

Brittney Dawson

Melania Lang

Brandon Thornberry

Caitlin Davis

Maggie Canning

2013

Rebecca Eddy

Stacy Bartholomew

William Hodges

Hannah Leventhal

 

2012

Kristen Britton

Jennifer Covington

Leila Herndon

Al Claiborne

Kristine Stellato

 

2011

Ashley Craig

Kate Boatright

Shamus Brown

Misti Nuxoll

Ilyssa Meren

 

2010

Nathanael Oster

Jeni Rogan

Christina Moore

Holly Stewart

Lily Nieh

 

2009

Juliette Hart

Steve Tousignant

Adam Berman

Cyndie Johnson

Mandy Wallace

 

2008

Kevin Finn

Ashley Stich

Ava Redig

Michael Jennings

Kaylee Yoshimoto

 

2007

Tonya Sparks

Vivian Koo

Kaylee Yoshimoto

Nina Kieves

Melissa Austin

 

2006

Andy Roark

 Deidre Weissman

 Natalie Barrett

 Colleen Tansey

 Tai Curry

 

2005

 Carmen Yeamens

 Kate Lobus

 Cassi Haslett

Secretary: Amy Graham Mohl 

 

 

2004

Meghan Stalker

 Raina Petrov

 Cassi Haslett

Secretary: Jessica Gentile