VBMA PLATINUM SPONSORS  
 Pet-owning families represent diverse backgrounds, socioeconomic statuses, and human-animal bond levels. Veterinary healthcare teams see this every day, yet we are often taught to recommend only one "best" treatment option. Taking a different approach can help more families access pet healthcare that fits their expectations, abilities, and budgets. That's why in 2023, in partnership with the VBMA, Nationwide will continue to build on our spectrum of care programming for veterinary students, presenting client communication workshops at every vet school in the United States, plus two in the Caribbean.
As a veterinary student, you may need affordable, reliable insurance coverage. Without it, even a minor illness or injury can financially overwhelm you and could jeopardize your veterinary career. That's why the AVMA LIFE created affordable insurance for veterinary students and their dependents. The AVMAn founded the Professional Liability Insurance Trust in 1962 as a means to ensure that veterinarians would have an advocate in the management of their professional liability claims.
VBMA GOLD SPONSORS  
Purina Pro Plan Veterinary Diets supports veterinary students, veterinarians, patients, and staff with advanced nutrition, breakthrough approaches, convenient services and more.  We're more than a food company – we're a business building partner dedicated to making each day easier and helping patients live their best lives.
VBMA SILVER SPONSORS
Hey, VBMA-ers! Take ownership of your career and jump on board Harbor.vet by Suveto. From on-campus meetups, to our Student Hospital Immersion Program (SHIP), to our industry-first veterinary business fellowship GO – there's an experiential learning opportunity available for you no matter where you are in your journey in veterinary medicine. Download the Harbor.vet app today!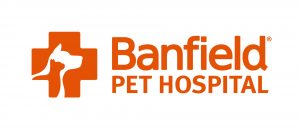 Founded in Portland, Ore., in 1955, Banfield is the largest general-veterinary practice in the world. In 2007, Banfield joined the Mars, Inc. family of businesses, and today has more than 1,000 hospitals across the United States and Puerto Rico. More than 3,500 Banfield veterinarians are committed to providing high-quality veterinary care for three million pets annually. Banfield's charitable arm, the Banfield Foundation, was established in 2015 as a 501(c)(3) nonprofit organization dedicated to improving the well-being of pets and communities. In 2017, Banfield Pet Hospital – including the work of the Banfield Foundation – was named among Points of Light's Civic 50 as one of the most community-minded companies in the U.S.
Merck Animal Health is a research-driven company that develops, manufactures and markets a broad range of veterinary medicines and services. We offer one of the industry's most innovative portfolios, spanning products for the prevention, treatment and control of disease in all major farm and companion animal species.
The SEF is a non-profit organization founded by Simmons & Associates. Our mission is to improve the veterinary profession through business education.
As the makers of Science Diet® and Prescription Diet®, our mission is to help enrich and lengthen the special relationships between people and their pets.
CareCredit, a Synchrony solution, is a leading provider of promotional financing to consumers for health, veterinary and personal care procedures, services and products.
For more than 35 years, CareCredit has helped millions of people by offering special financing options with convenient monthly payments. CareCredit is accepted at more
than 250,000 locations for a wide variety of health and wellness procedures, treatments, products and services.
VBMA BRONZE SPONSORS
A leader in veterinary care, VCA Animal Hospitals is committed to caring for the future of veterinary medicine. We are a family of hometown animal hospitals determined to positively impact pets, people, and our communities. From general practice to emergency and specialty care, VCA delivers world-class medicine to more than four million pets each year. Our national network of clinics and hospitals invest in cutting-edge tools, training and technology that enables our Associates to lead the industry today and into tomorrow. Among our talented 35,000 Associates are nearly 7,000 veterinarians – including 430 who are board-certified specialists – nearly 4,000 credentialed technicians and over 10,000 veterinary assistants – all dedicated to giving pets the very best in medical care.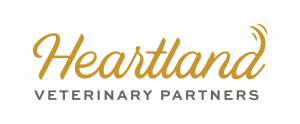 Our mission is to improve the lives of veterinarians. We achieve this by actively encouraging veterinarians to be business leaders both at the practice level and throughout our organization (many of whom are VBMA alumni!) Our culture is rooted in servant leadership fostering mentorship, wellbeing, and clinical autonomy so all veterinarians are free to practice in line with their interests. Our practices are predominately small animal general practices in 26+ states throughout the Midwest, Southeast and Southwest. If you are interested in exploring externships or job opportunities with us – please reach out through our website.
Founded in 2020, Companion Pet Partners owns and operates veterinary clinics throughout the Western United States. Companion's vision is to create a network of best-in-class veterinary practices with talented people committed to solving industry-wide problems while delivering exceptional care. With a focus on clinical quality, team collaboration, and continuous innovation, Companion is reinventing the "corporate" approach to veterinary medicine to better serve our patients and clinicians. We offer a variety of opportunities for veterinary students, including externships, career paths, and mentorship.
The mission at Chewy is to be the most trusted and convenient online destination for pet parents and partners everywhere. Chewy Health embodies this spirit with an unparalleled commitment to pets and the people who tirelessly care for them. In response to the challenges of veterinary care, Chewy Health is providing innovative digital solutions that increase efficiency and give back precious time for more hands-on pet care. Chewy Health also offers quality information about pet health and wellness, along with products to ensure pets have access to quality healthcare nationwide. It's all part of the commitment at Chewy Health to improve the health of every pet—and help make veterinary professionals' jobs easier.
CHARITABLE DONORS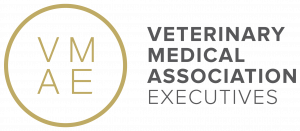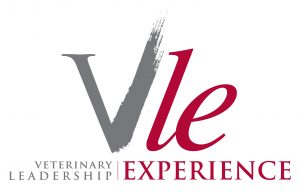 Wishing to partner with VBMA? Contact the National President for more information.