OUR MISSION The Veterinary Business Management Association is a student-driven organization dedicated to advancing the profession through increasing business knowledge, creating networking opportunities, and empowering students to achieve their personal and professional goals.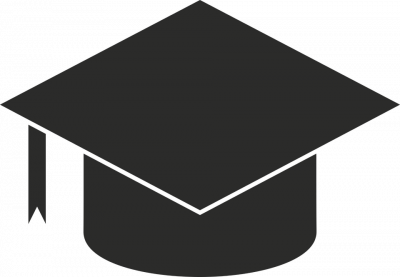 THE




HOW




TO YOUR VETERINARY




WHY
We are founded on the innovation, determination, and entrepreneurial spirit of future veterinary leaders who seek a higher level of veterinary education than what is being offered through veterinary colleges.
What makes VBMA 

different
business focus
Education you can't get elsewhere in many veterinary curricula
completely student-run
The largest student-run organization in veterinary medicine. Opportunities for student leadership at many levels
business certificate program
16 or 32 credit certificates that ensure graduates have the knowledge to excel in their personal and professional lives
limitless networking
Routine opportunities to meet and interact with leaders of the veterinary profession
Accomplishments
0
%
AMERICAN VET SCHOOLS
0
BUSINESS CERTIFICATE GRADUATES
Have questions? Ask here.
Testimonials
"The VBMA was critical to my veterinary school experience. While in school, it is easy to lose sight of the realities of the outside world. Far from being in opposition to one another, good business and good medicine are inextricably linked. The courses and networking opportunities gained through my VBMA experience were instrumental in the development of my career path while I was in companion animal practice and in my current role with the AVMA."

AVMA Assistant Director of Student Initiatives, VBMA Alumnus

"As a part of the VBMA National Board, I learned many skills about networking, event planning and public speaking that have been extremely valuable as I have gone through residency training and interviewing for positions in academia."

Small Animal Surgery Resident, VBMA Alumnus

"VBMA helped me learn to understand the business side of our profession. It equipped me not only to provide medical care but also to participate in business decisions for our practice."

Small Animal Associate Veterinarian, VBMA Alumnus

"VBMA was great for networking and added to my foundation of business knowledge with a focus in veterinary medicine. It was helpful meeting people I will eventually call on when I become a practice owner. VBMA gives students a voice that is taken seriously by the profession."

Small Animal Associate Veterinarian, VBMA Alumnus

"Veterinary school teaches you how to be a veterinarian.  VBMA teaches you how to run a business being that veterinarian."

Equine Practice Owner, VBMA Alumnus

"The VBMA was a great way to learn about business in the context of veterinary medicine. As a VBMA officer on both the chapter and national levels, I developed skills in leadership, teamwork, communication, organization, time management, and more. My fellow officers and I were proud to put together educational opportunities for veterinary students that covered business topics and perspectives that may not have been addressed by vet school curricula."

Veterinary Nutrition Specialist, VBMA Alumnus