OUR 2023 NATIONAL OFFICERS
The VBMA National Officers are veterinary students that volunteer their time to run the organization at the national level. As a team, the board is responsible for maintaining relationships with our generous sponsors, ensuring regional leaders and chapters have the resources they need to thrive, and carrying out the day to day operations. National Officers are chosen each spring and carry out a half year term as a national officer-elect and then a full year term as a national officer.
Megan MacRae
PRESIDENT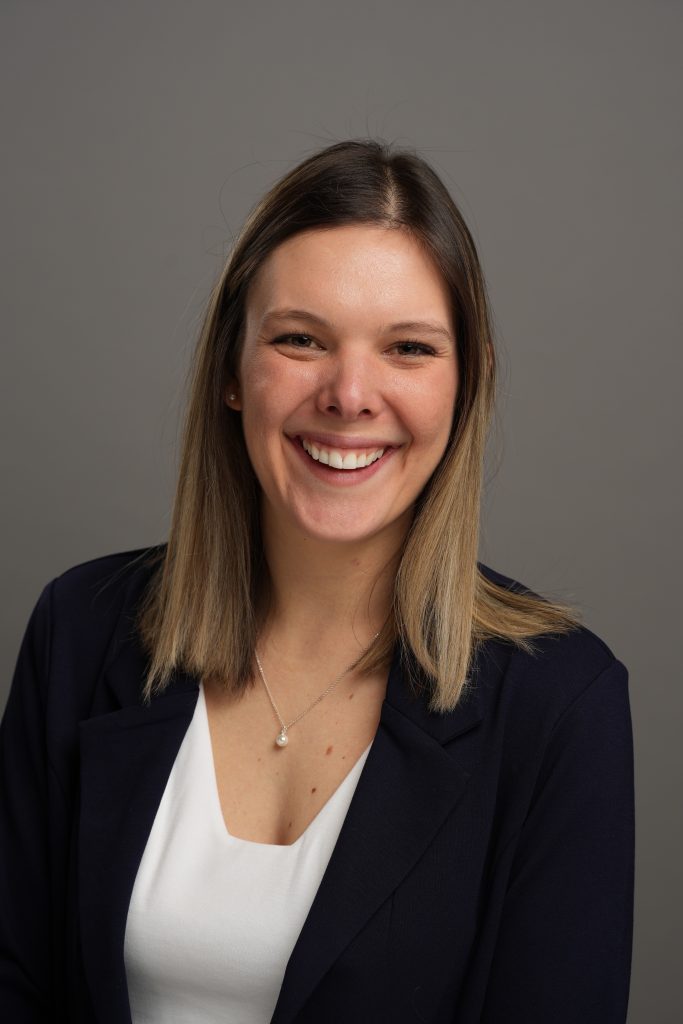 Megan attends Iowa State University's College of Veterinary Medicine in the class of 2025. With a fervor for business, medicine and leadership, she is dedicated to creating a culture of progress and change to drive wellness within all areas of the veterinary profession. She utilizes a relationship-centric and collaborative approach to foster growth-focused, lasting connections as she works to bring unity in the face of a worldly season of divisiveness.  Megan's interest in and commitment to veterinary medicine began at the age of four.  Throughout undergrad, her mentor encouraged her to explore practice ownership and techniques for leading others. Within this space, she was able to realize her passion for entrepreneurship and transformational leadership which ultimately led her to pursue VBMA.  In addition to business ownership, Megan's professional interests include small animal orthopedic surgery, rehabilitation, and acupuncture. Outside of the professional space, Megan enjoys backpacking around the world, reading, and visiting the ocean any chance she gets. She finds her greatest joy in being an aunty and relearning playful curiosity.
Emily Davis
VICE PRESIDENT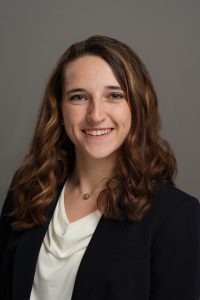 Emily Davis is a second-year student at Cornell University College of Veterinary Medicine, where she served as her local chapter's Vice President in 2022. Emily is from Colts Neck, NJ, and a 2021 graduate of Delaware Valley University in Doylestown, Pennsylvania. During the four years of Emily's undergraduate career, she was a three-season athlete, on the soccer field in the fall, and competing in track in the winter and spring. In addition to her athletics, Emily worked at a standardbred and thoroughbred racehorse breeding farm where she grew to love reproduction medicine. At 'DelVal' she earned her BS in Equine Science and Breeding with a minor in Small Animal Science. Emily also has experience working at a small animal emergency and specialty hospital and currently works at the Cornell University Hospital for Animals. Emily is grateful for the opportunity to be a part of the 2023 National Board. She cherishes the numerous opportunities to make connections with her future colleagues. The VBMA has given so much, and she plans to give back to the VBMA. She plans to build a sense of community and encourage others to work together as future leaders of our industry to better themselves and others.
Alyssa Greer
TREASURER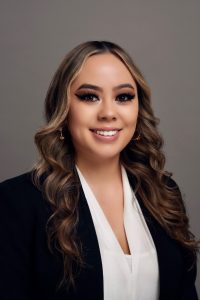 Alyssa Greer is a third-year veterinary student at Lincoln Memorial University. She is originally from California and graduated from CSU Fresno State with a BS in pre-veterinary science. She hopes to one day own her own practice and would love to treat all kinds of creatures from companion animals to exotics! She looks forward to building her practice and putting all of the great information she is learning from the VBMA into active use. She fell in love with the VBMA her first year in vet school and was determined to be more involved. She ended up being selected as one of the 2022 regional leaders and continued to develop and learn from the VBMA during this time. She was not ready to say goodbye to her involvement with this organization, so she decided to apply to become a member of the 2023 National Board and here she is! She is very passionate about the VBMA and is looking forward to playing her part in continuing to make great things happen.
Mitch London
BUSINESS CERTIFICATE DIRECTOR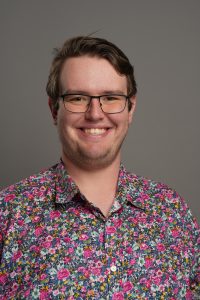 Mitch London, MBA is a people-focused veterinary student and innovator with a passion for empowering individuals at the intersection of business, veterinary medicine, and private practice veterinary hospitals. He is a 2025 candidate from the Colorado State University College of Veterinary Medicine and Biomedical Sciences. He is also a 2022 graduate from Colorado State University College of Business with his Master's in Business Administration. He participated in Harbor by Suveto's inaugural SHIP program in 2022 which sparked his passion for empowering all within the veterinary profession to reach their full potential by pursuing their own passions and interests and how this leads to more positive outcomes for every stakeholder in a veterinary practice. In 2020 he graduated from the Colorado State University College of Natural Sciences with a Bachelor's Degree in Biological Sciences with a focus in Behavioral Biology and a Minor in Business Administration. He is currently serving as the 2023 National BCP Director for the Veterinary Business Management Association where he focuses on deepening the level of business knowledge VBMA members take from the program so they can empower individuals and themselves as they progress through their career. He likes disc golf, the Boston Red Sox, purposeful interactions, and looking for opportunities to disrupt the veterinary profession to make needed change and lasting positive impact.
Doug Ferry
MARKETING DIRECTOR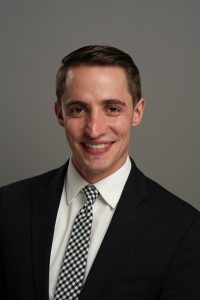 Doug Ferry is a native of West Corinne, Utah, where he grew up on his family's fifth generation farm and beef cattle operation.  Before attending veterinary school, Doug studied violin performance at the Brigham Young University (BYU) School of Music—Doug loves sharing his music and continues to so to this day, whether by teaching violin privately or singing for others. While at BYU, Doug was also a student in the Honors Program, studied Spanish, and earned a Business Minor through the Marriott School of Business. In 2020, Doug was accepted into the Doctor of Veterinary Medicine Program at Texas A&M University as a member of the Class of 2024. He loves marketing and looks forward to capturing and communicating the value of the Veterinary Business Management Association as the 2023 National Marketing Director. Upon graduating, Doug will begin his work as a small animal general practitioner with particular interests in orthopedics and business management. Throughout his career, Doug hopes to lead his business in such a way that his employees and their families are able to live balanced, fulfilling lives, become their best selves, and find joy through veterinary medicine. Outside of veterinary medicine, Doug loves being an active member of The Church of Jesus Christ of Latter-day Saints, strives to be a good son, brother, uncle, and friend, and enjoys playing pickle ball, Cover Your Assets, and watching perhaps way too many music audition videos online.
Emma Law
COMPLIANCE DIRECTOR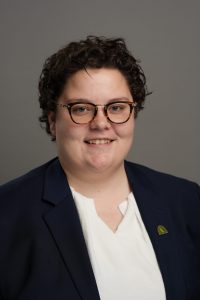 Emma Law is a 3rd-year at Washington State University. She is a member of the WIMU program, meaning that she did her first year of veterinary school in Montana at Montana State University. She grew up in Great Falls, MT and earned her B. S. in Biology, with a minor in chemistry, from Brigham Young University in Provo, UT. Coming from an agricultural background, Emma hopes to work in food animal medicine in rural Montana. She found her passion working for animals when one of the family horses was attacked by a mountain lion and had to be cared for everyday for several weeks. She joined VBMA because, as a first generation college student, she had very little knowledge when it came to personal and/or professional finance. She loves participating in the VBMA because it gives students the foundational principles for financial and personal success. She is also very grateful for the opportunity to serve as a member of the National VBMA board and hopes to help the organization continue to evolve. She recently got married to her wonderful husband Andrew. They live in Pullman, Washington with their 3 dogs, 1 cat, 1 hedgehog, 5 crested geckos, 2 leopard geckos, 2 cockatiels, 2 parakeets, and 2 fish tanks. They both share a passion for rescuing animals and Emma hopes to incorporate that passion into her career in veterinary medicine.
Officers

President

Vice President

Treasurer

Marketing Director

Compliance Director

BCP Director

2021

Lindsay Harris

Xanth El-Sayed

Courtney Mooney

Thomas Kile

Luci Krenzke

Jessica Meseck

2020

Sarah Montoya

Rachael Strauss

Jeffrey Lowenthal

Kelsey Pearce

Helena Montin

Kenzi Wattenburger

2019

Ricky Walther

Emily Farmer

Samuel Tucker

Amanda Sautner

Shiloh Landskov

Rebecca Mears

2018

Rachael Ostrem

Becky Beardall

Cody Land

Faith Ramsey

Rachel Katz

Abbey Earle

2017

Lance Kidder

Kate McDaniel

Jack Perkins

Joseph Kamper

Laura Philbin

2016

Jessi Kraemer

Zach Loppnow

Garrett Harvey

Kim Bocchiaro

Mikayla Schroeder

Jill Giunco

2015

Hatley McMicking

Jayme Cicchelli

Katie Bishop

Kristin Wuellner

Anastasia Handwerk

Emily Tincher

2014

Bridger Smithers

Brittney Dawson

Melania Lang

Brandon Thornberry

Caitlin Davis

Maggie Canning

2013

Rebecca Eddy

Stacy Bartholomew

William Hodges

Hannah Leventhal

 

2012

Kristen Britton

Jennifer Covington

Leila Herndon

Al Claiborne

Kristine Stellato

 

2011

Ashley Craig

Kate Boatright

Shamus Brown

Misti Nuxoll

Ilyssa Meren

 

2010

Nathanael Oster

Jeni Rogan

Christina Moore

Holly Stewart

Lily Nieh

 

2009

Juliette Hart

Steve Tousignant

Adam Berman

Cyndie Johnson

Mandy Wallace

 

2008

Kevin Finn

Ashley Stich

Ava Redig

Michael Jennings

Kaylee Yoshimoto

 

2007

Tonya Sparks

Vivian Koo

Kaylee Yoshimoto

Nina Kieves

Melissa Austin

 

2006

Andy Roark

 Deidre Weissman

 Natalie Barrett

 Colleen Tansey

 Tai Curry

 

2005

 Carmen Yeamens

 Kate Lobus

 Cassi Haslett

Secretary: Amy Graham Mohl 

 

 

2004

Meghan Stalker

 Raina Petrov

 Cassi Haslett

Secretary: Jessica Gentile