OUR 2021 NATIONAL OFFICERS
The VBMA National Officers are veterinary students that volunteer their time to run the organization at the national level. As a team, the board is responsible for maintaining relationships with our generous sponsors, ensuring regional leaders and chapters have the resources they need to thrive, and carrying out the day to day operations. National Officers are chosen each spring and carry out a half year term as a national officer-elect and then a full year term as a national officer.
Lindsay Harris
PRESIDENT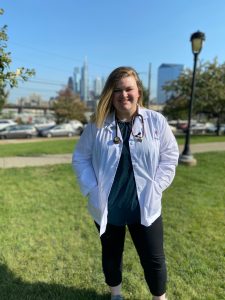 Lindsay Harris is a 3rd year veterinary student at the University of Pennsylvania School of Veterinary Medicine with a focus in small animal medicine. Lindsay was raised in the Bay Area in California and earned her B.S. in Microbiology, Immunology and Molecular Genetics from UCLA in 2017. In her several years of working in small animal private practice, Lindsay learned that the human side of veterinary medicine was just as important to her as the animal side. She hopes to own a practice of her own that cultivates a wonderful environment for the animals and their pet parents and prioritizes the employees that dedicate their lives to this amazing field. Lindsay's experience with the VBMA as the 2020 Southern Regional Leader and now as the 2021 National President have been incredible opportunities to achieve this goal of acquiring a foundation in the business of veterinary medicine while also working on her development as a leader in this field. In her spare time, Lindsay is crafty at heart and likes to spend her free time creating and baking, as well as snuggling with her rescue tuxedo Badger (who has the cutest mustache you have ever seen)!
Xanth El-Sayed
VICE PRESIDENT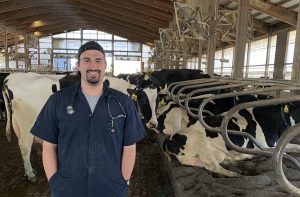 Xanth El-Sayed attends Cornell University, College of Veterinary Medicine in the class of 2022. He grew up in the San Francisco Bay Area where his family still resides. He received his B.S. in Aquatic Biology from the University of California, Santa Barbara in 2015. In the years following undergrad, he stayed in the Santa Barbara area working and volunteering at a small animal private practice, the Santa Barbara Zoo, and at a marine mammal rehabilitation center. Upon acceptance to Cornell, he moved to upstate NY and fell in love with having seasons (namely, Fall). At Cornell, Xanth is active in both VBMA and SAVMA as chapter president and was a founding member of Cornell's WAVMA chapter. His love for the VBMA and its unique ability to bring professionals and students together inspired him to apply to the National Board. He is excited for the opportunity to serve as the National VBMA Vice President and help chapters succeed while navigating the challenges facing our profession. Upon graduation, Xanth hopes to pursue a career that combines his passion for small animal, exotic and aquatic medicine with his aspirations of practice ownership.
Courtney Mooney
TREASURER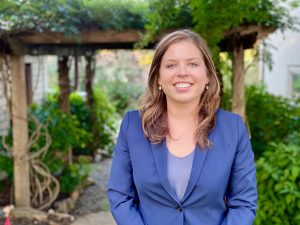 Courtney Mooney is a second year at the University of Pennsylvania School of Veterinary Medicine (Class of 2023). She grew up outside of Philadelphia in Chadds Ford, PA and received her B.S. in Accounting and Finance at St. Joseph's University. Following graduation, she worked at KPMG in public accounting and business valuation services for four years before starting a new chapter and pursuing her love of veterinary medicine. After public accounting, she worked at a high volume spay and neuter clinic, small animal specialty hospital and avian wildlife rehabilitation facility. Courtney comes from a family of entrepreneurs and she is interested in small animal practice ownership. She is extremely passionate about veterinary business education and financial literacy and looks forward to bringing her financial background to the national team to further the VBMA's mission.  She is inspired by the enthusiasm and passion of the VBMA network — student members, alumni and speakers – and is extremely grateful to serve on the national board. In her free time, Courtney enjoys spending time with her pittie (Harper) and cat (Avery), traveling, going to art museums, and exploring local breweries and wineries with her friends and family!
Jessica Meseck
BUSINESS CERTIFICATE DIRECTOR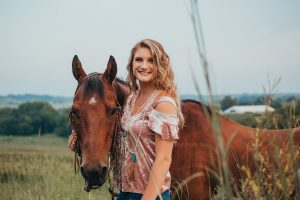 Jessica Meseck is in her second year at Iowa State University College of Veterinary Medicine (Class of 2023). She grew up on a small acreage in southwest Iowa where her passion for agriculture and small town communities culminated into her passion for being a future veterinarian. Throughout high school, she was very involved in the FFA, which led her to pursue animal science at Iowa State University College of Agriculture. Within the CVM, Jessica is very involved in many clubs including AABP and AAEP. She joined VBMA in her first year and is the current president for the Iowa State VBMA chapter. Her passion for business education stems from wanting to provide veterinary students with the tools to help them succeed in their career choices. Veterinary business education is not only for those students who have aspirations to become owners, but it is to help students to become more financially independent and achieve their goals faster. After graduating with her DVM, Jessica plans to go back to southwest Iowa to practice large animal medicine with a beef and equine interest and aims to pursue practice ownership. In her free time, Jessica enjoys being outdoors, working back home on her cow-calf operation, spending time with her family (including her blue heelers), and riding horses.
Thomas Kile
MARKETING DIRECTOR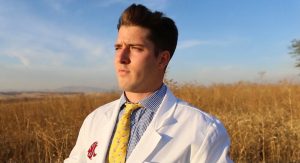 Thomas Kile is a second year at Washington State University College of Veterinary Medicine (class of 2023). He grew up in Scottsdale, AZ, and attended The University of Arizona in Tucson, AZ for undergrad. During his time in College, Thomas worked at various places including an aquarium, zoo, and specialty radiology clinic. He loves marine mammal and primate medicine. Thomas wants to pursue Cardiology, Radiology, or Surgery and desires to own a practice one day. He is passionate about academia and teaching students the importance of business within the veterinary field. He looks forward to furthering his knowledge of business as the 2021 National Marketing Director and aspires to start new projects for the VBMA. Thomas hopes to use his enthusiasm to bring a smile to everyone involved in the VBMA and is excited to serve on the national board.
Luci Krenzke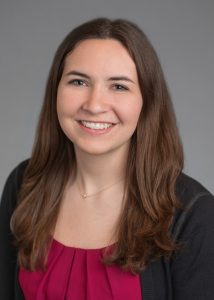 Luci is a third-year veterinary student at the University of Wisconsin School of Veterinary Medicine. She is a true Wisconsin girl, as she was born and raised in Racine, Wisconsin and then went on to receive her bachelor's degree in Neuroscience at Carthage College in Kenosha, Wisconsin. Her career interests lie in small animal emergency medicine and neurology. Her passion for business sparked in undergrad when she worked as a Community Affairs Representative at the internationally renowned company SC Johnson. In this job, she was able to refine her public speaking skills, learn the inner workings of a large corporation and meet people from all over the world. Her passion for business continued to grow at UW in the VBMA where she currently serves as her chapter's business certificate program director. She has seen the many benefits that the VBMA can bring to its students through networking opportunities, lectures, and workshops to benefit not only their professional but personal lives as well. She is excited to continue the excellence of the business curriculum by the VBMA as the next national compliance director.
COMPLIANCE DIRECTOR
Officers

President

Vice President

Treasurer

Marketing Director

Compliance Director

BCP Director

2020

Sarah Montoya

Rachael Strauss

Jeffrey Lowenthal

Kelsey Pearce

Helena Montin

Kenzi Wattenburger

2019

Ricky Walther

Emily Farmer

Samuel Tucker

Amanda Sautner

Shiloh Landskov

Rebecca Mears

2018

Rachael Ostrem

Becky Beardall

Cody Land

Faith Ramsey

Rachel Katz

Abbey Earle

2017

Lance Kidder

Kate McDaniel

Jack Perkins

Joseph Kamper

Laura Philbin

2016

Jessi Kraemer

Zach Loppnow

Garrett Harvey

Kim Bocchiaro

Mikayla Schroeder

Jill Giunco

2015

Hatley McMicking

Jayme Cicchelli

Katie Bishop

Kristin Wuellner

Anastasia Handwerk

Emily Tincher

2014

Bridger Smithers

Brittney Dawson

Melania Lang

Brandon Thornberry

Caitlin Davis

Maggie Canning

2013

Rebecca Eddy

Stacy Bartholomew

William Hodges

Hannah Leventhal

 

2012

Kristen Britton

Jennifer Covington

Leila Herndon

Al Claiborne

Kristine Stellato

 

2011

Ashley Craig

Kate Boatright

Shamus Brown

Misti Nuxoll

Ilyssa Meren

 

2010

Nathanael Oster

Jeni Rogan

Christina Moore

Holly Stewart

Lily Nieh

 

2009

Juliette Hart

Steve Tousignant

Adam Berman

Cyndie Johnson

Mandy Wallace

 

2008

Kevin Finn

Ashley Stich

Ava Redig

Michael Jennings

Kaylee Yoshimoto

 

2007

Tonya Sparks

Vivian Koo

Kaylee Yoshimoto

Nina Kieves

Melissa Austin

 

2006

Andy Roark

 Deidre Weissman

 Natalie Barrett

 Colleen Tansey

 Tai Curry

 

2005

 Carmen Yeamens

 Kate Lobus

 Cassi Haslett

Secretary: Amy Graham Mohl 

 

 

2004

Meghan Stalker

 Raina Petrov

 Cassi Haslett

Secretary: Jessica Gentile