The VBMA National Officers are veterinary students that volunteer their time to run the organization at the national level. As a team, the board is responsible for maintaining relationships with our generous sponsors, ensuring regional leaders and chapters have the resources they need to thrive, and carrying out the day to day operations. National Officers are chosen each spring and carry out a half year term as a national officer-elect and then a full year term as a national officer.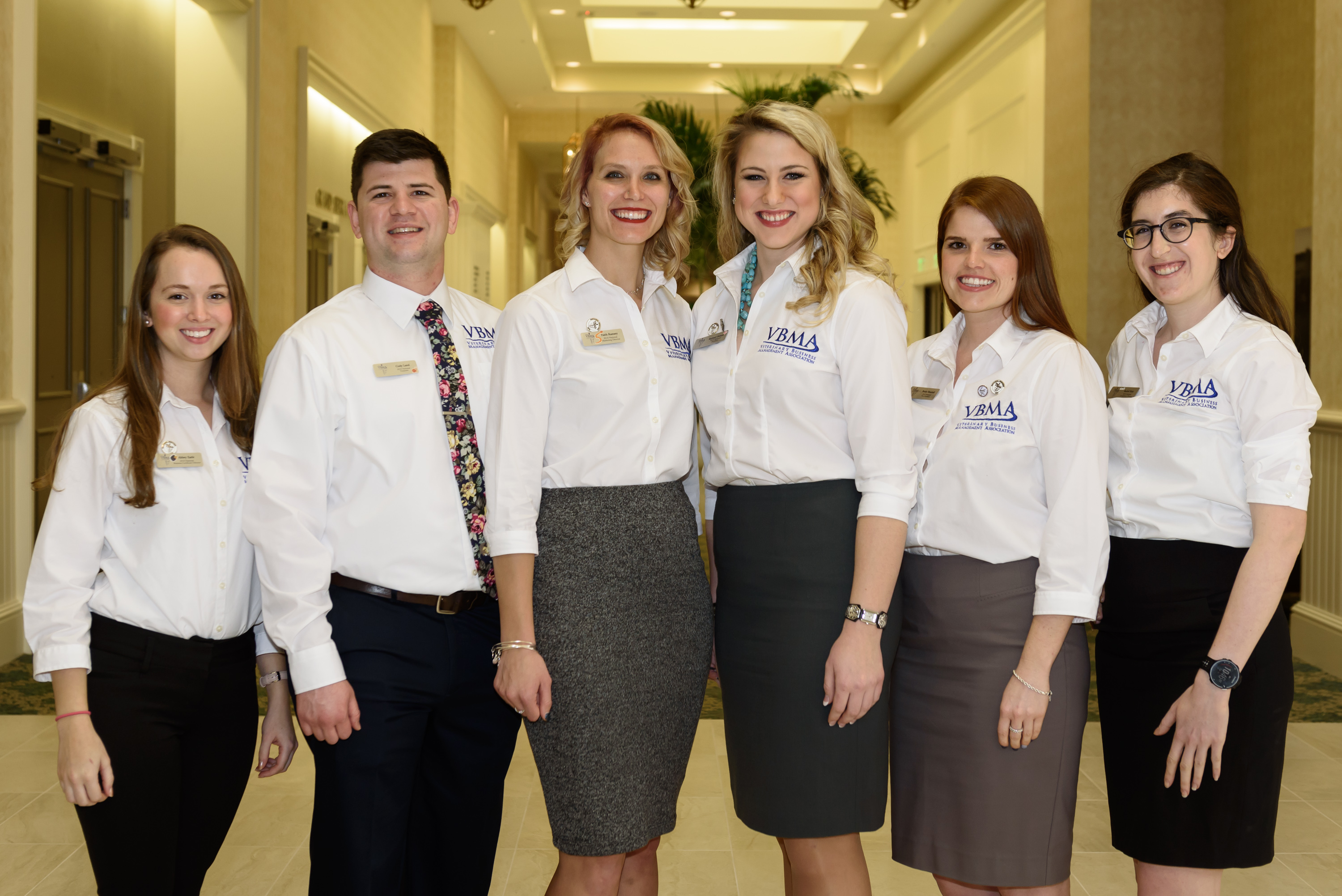 Rachael Ostrem
PRESIDENT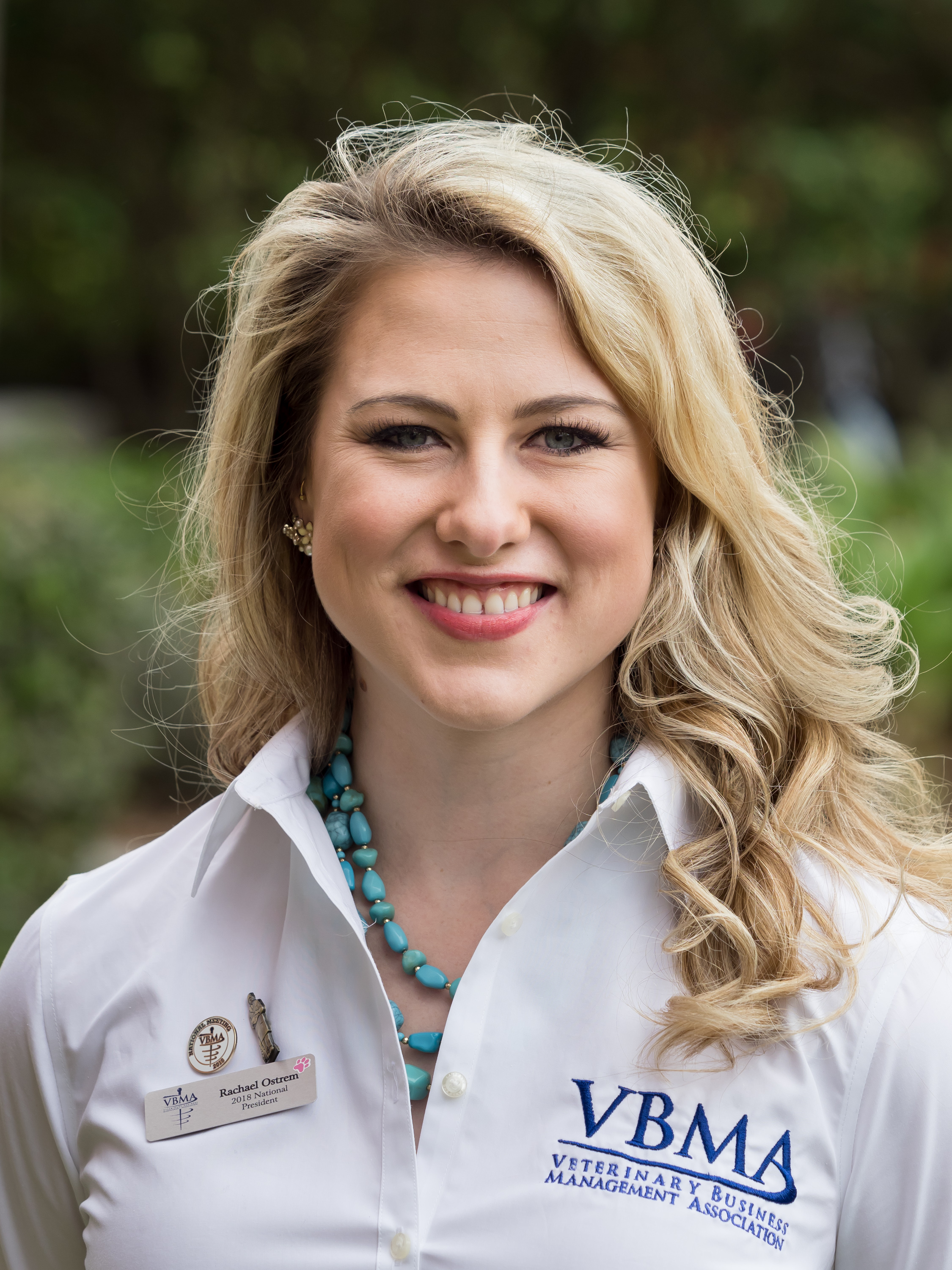 Rachael calls a small farming community in central Iowa home and is currently a second year veterinary student at Iowa State University. Growing up in Iowa surrounded by animals and agriculture drew Rachael to veterinary medicine from an early age. 4H and FFA helped solidify her love of agriculture and she grew up showing sheep, calves, goats, horses, dogs, and chickens at the local county and state fairs. Mixed animal veterinary medicine attracted her because of the variety of animals and the local farm families she is able to help through her knowledge and education. Becoming a business owner has been the goal from day one and the Veterinary Business Management Association has given her the tools she will need to be a successful one. She hopes that as a veterinarian she is able to help agriculture continue to be a leading voice in a dynamic and changing world. She is proud to serve as the 2018 National President and hopes to continue to help propel the organization, and someday the profession, into the future.
When Rachael is not being a vet student she enjoys riding horses and participating in a variety of equestrian events including rodeo and dressage. Her two horses, Troi and Scotty, are her pride and joy and the trio is completed with her beautiful Springer – Beaux.
Becky Beardall
VICE PRESIDENT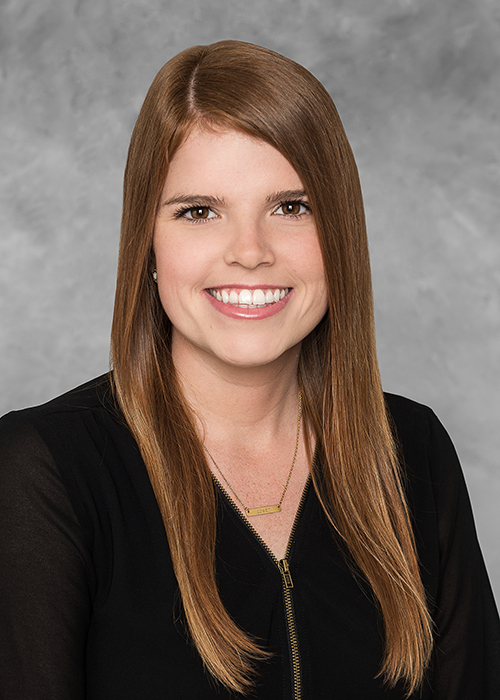 Rebecca (Becky) Beardall is a third-year student at the University of Georgia, College of Veterinary Medicine. She is originally from Fredericton, New Brunswick, Canada. She received her Bachelor of Sciences, Honours Double Major, in Medical Cell Biology & Biology in 2013 from Western University in London, Ontario, Canada. Becky has two dogs, a cat and a rabbit that keep her quite busy. In her free time, Becky enjoys running, yoga and shopping. She is interested in becoming a board certified small animal internist or small animal surgeon. She hopes to one day own her own specialty practice.
Cody Land
TREASURER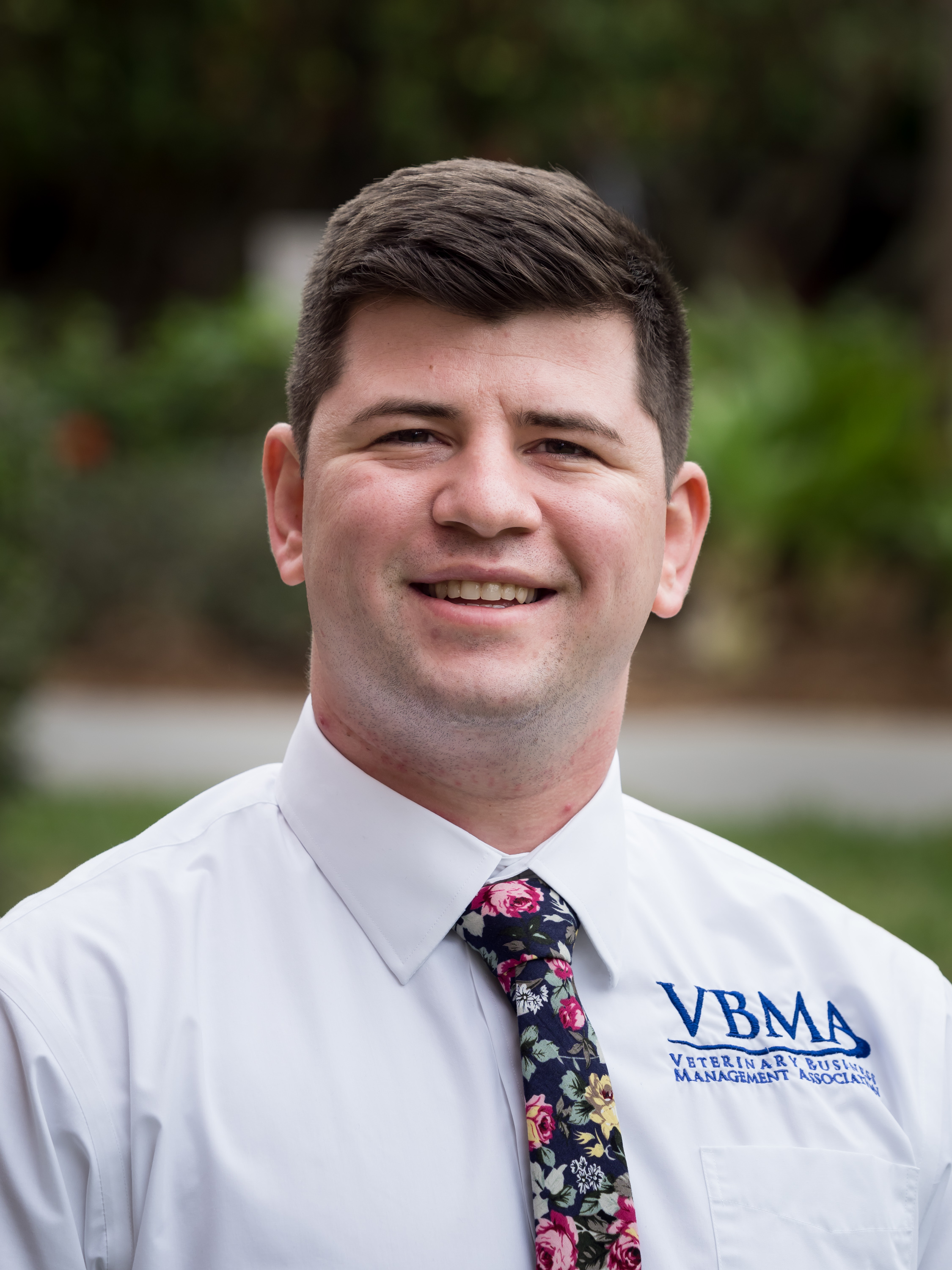 Cody Land is a third-year student at the Purdue University College of Veterinary Medicine. An Indiana native, Cody attended Indiana University in Bloomington, IN and graduated with a Bachelor of Sciences in Biology in 2015. Unlike many veterinary students, he did not always know that he wanted to be a veterinarian. Growing up, his family had no pets. A job in high school sparked his interest in veterinary medicine. He entered IU with the intent of getting into veterinary school, but many of his colleagues at IU were focused on medical school so he decided to pursue that. After shadowing with some physicians, Cody felt that there was something lacking in comparison to his experiences in the veterinary world. He needed a sense of community, continuity of care, and the opportunity for entrepreneurial advancement. These experiences prompted him to take the plunge and apply for veterinary school. His primary interests lie in small animal medicine and eventually owning his own practice(s). Outside of veterinary medicine, Cody enjoys hiking, climbing, and spending quality time with his first dog, Groot!
Abbey Earle
BUSINESS CERTIFICATE DIRECTOR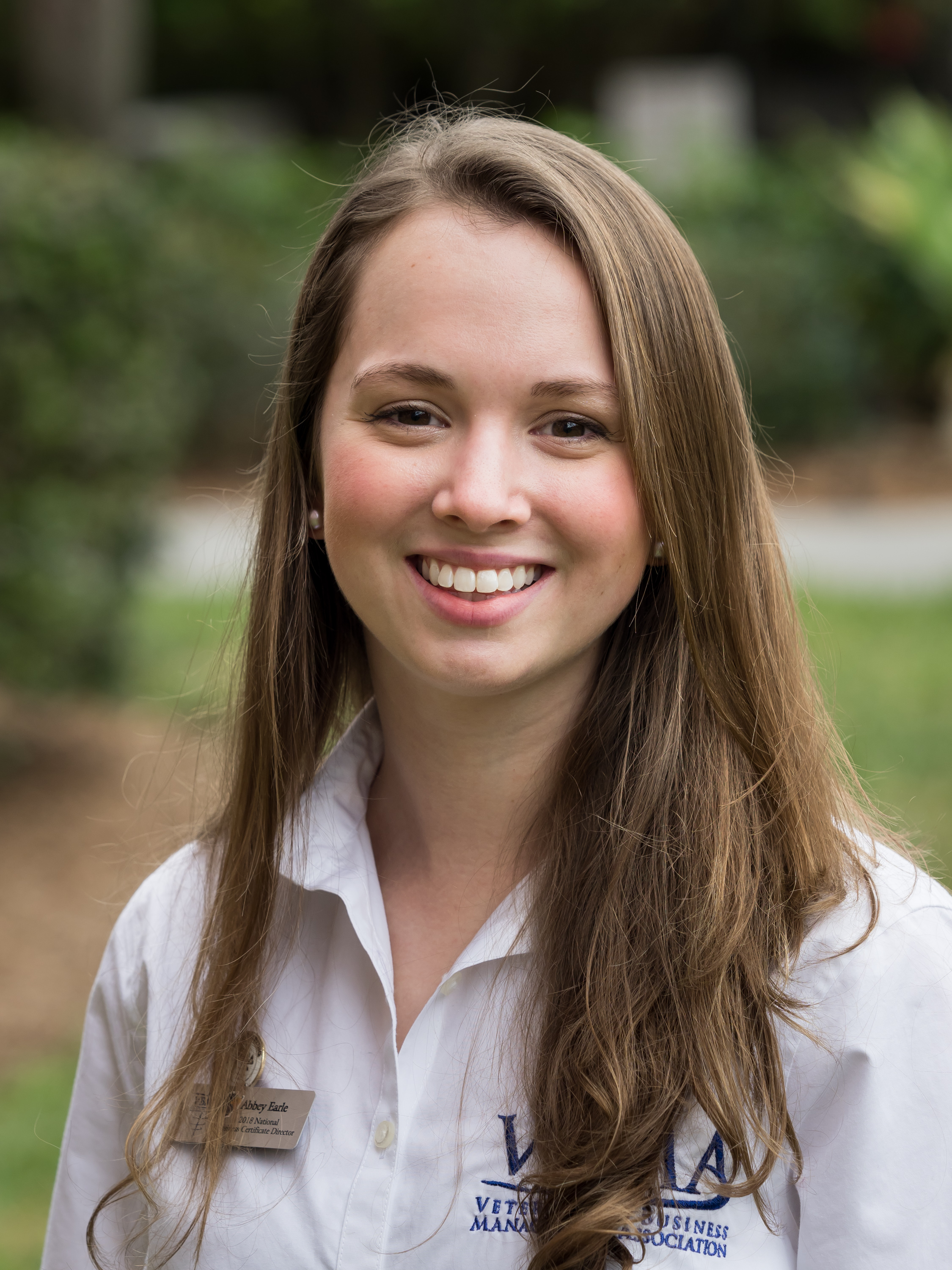 Abbey Earle is a second year student at the University of Pennsylvania. She is originally from New Jersey, but received her Bachelor of Sciences with Honors from the University of Vermont. Abbey has one dog, two cats, and is now raising a puppy named Gerda for Canine Companions for Independence to hopefully one day become a service dog. Currently, Abbey works at the Feline Genetics Colony at school, and when she is not studying she loves to hike, travel, and eat Ben and Jerry's ice cream. While Abbey is predominantly small animal focused she is keeping her options open and exploring many sectors of the veterinary field.
Faith Ramsey
MARKETING DIRECTOR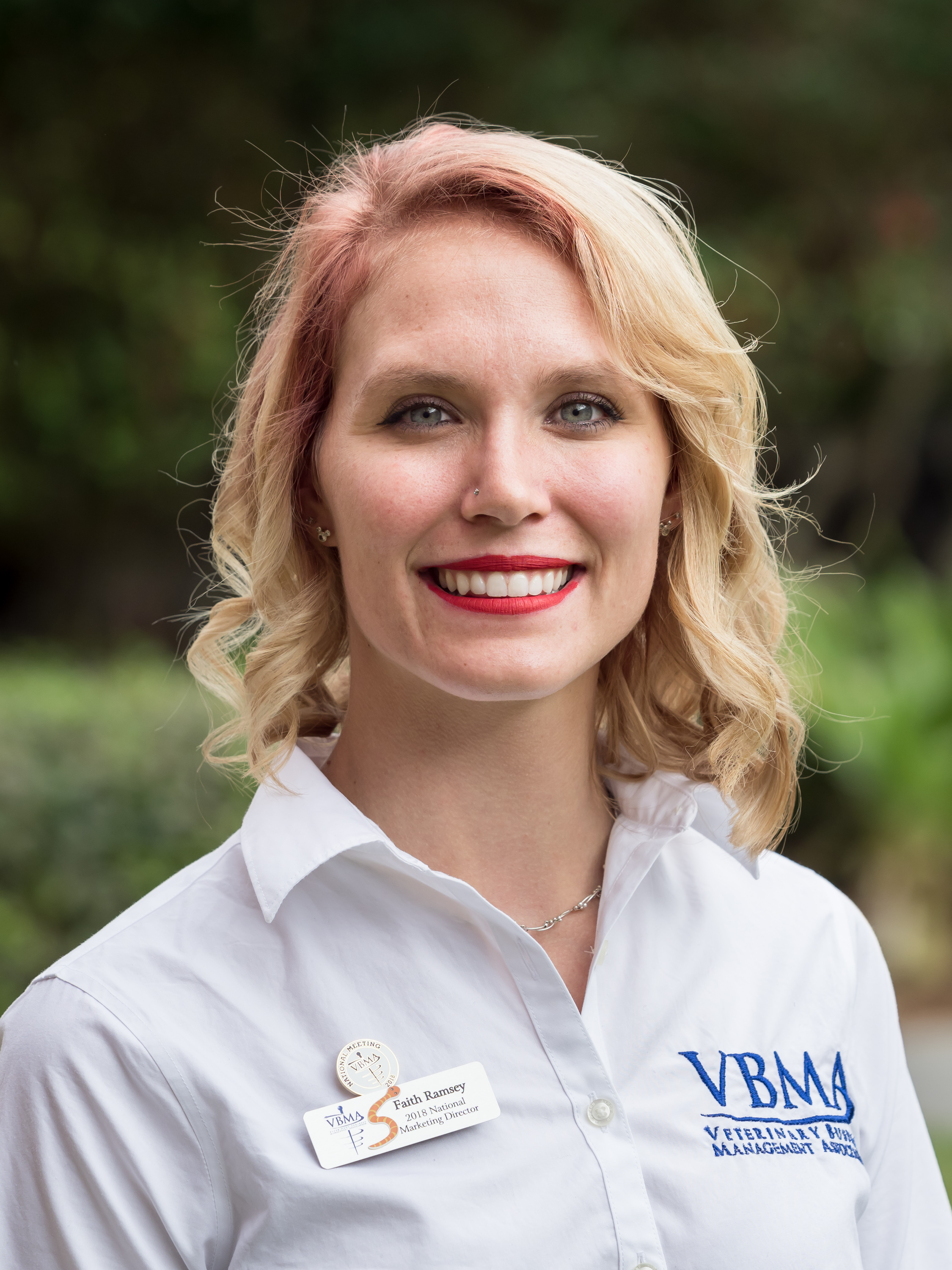 Faith is natively from the beautiful state of Colorful Colorado. She attended a small university in Kansas where she played volleyball, participated in theater, and partook in various other activities on and off campus. Afterward, Faith did a College Program at Disney World, where she worked at Mission: SPACE in EPCOT. She is now a third-year at the University of Illinois College of Vet Med and dreams of becoming a Zoo and Wildlife Veterinarian. Currently, she holds various positions at the U of I, including the VBMA chapter, she just finished her duties as a Regional Leader for the Southern Region, and is so excited to be your 2018 National Marketing Director.
When Faith is not studying or performing her VBMA duties, she participates in local theater and loves spending time with her animals at home. Mental health is very important to her, so she makes sure to take time to run, play sports, learn to play the guitar, or anything that can help to take her mind away from the stresses of school.
Rachel Katz
COMPLIANCE DIRECTOR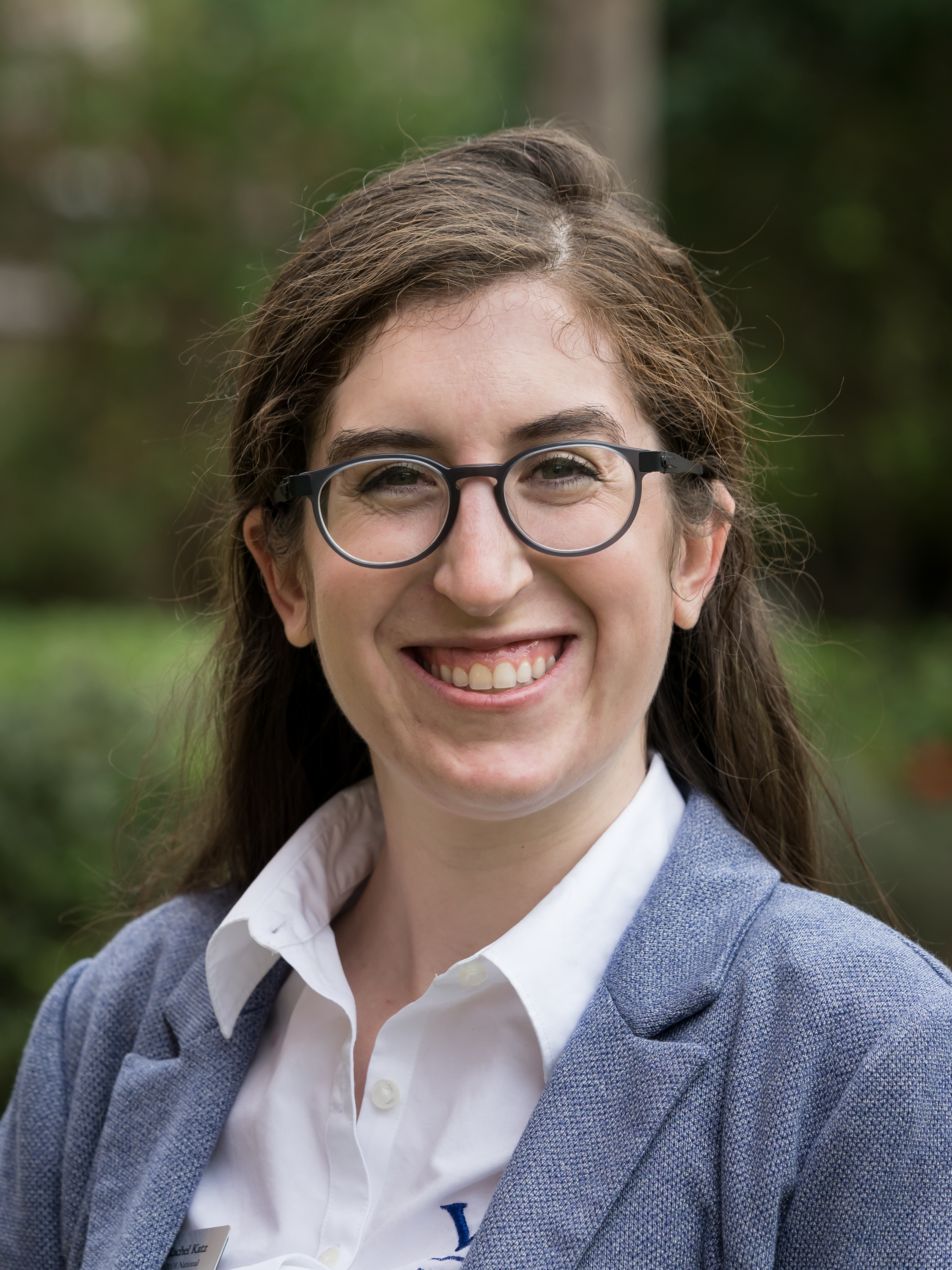 Rachel is a second-year student at the University of Pennsylvania. She is originally from Michigan and attended Tulane University in New Orleans where she received her degree in Psychology and Anthropology. Rachel originally went to college with no idea what she wanted to be when she grew up. After graduation, she spent time working at a boutique in New Orleans and quickly discovered that this was not the career path for her. She decided to pursue a career working with animals thanks to six years of working at a horseback riding camp in Michigan. Despite the equine background, Rachel has a primary interest in small animal medicine and hopes to own a practice someday.
Her interest in business began before veterinary school observing the companies she worked at where she saw how proper management was integral to success. When she came to veterinary school, she immediately knew that she wanted to be a part of the VBMA in any way that she could. She currently serves as the President of Penn's VBMA. She hopes to continue the success of the National VBMA as Compliance Director and help all chapters reach new levels of success. In her free time, Rachel enjoys spending time with her three cats, Wash, Mal, and Tchoupitoulas (aka Chop.) She is also interested in running and trying new foods.